We went for another walk today - the weather is just fantastic! - and while we were spending some time at the playground, our cat (which always comes with on walks :) met a huge tomcat! I was a bit worried because our cat is a tiny little thing, but I shouldn't have. She ran him off with her look LOL She just gave him the evil eye - and off he ran!!
Can you see her eyes? I wouldn't want to be the cat on the other end of that look LOL

And since today is the last day of January, I finished my monthly layouts with the last 3 days of January...

And I decided to do a monthly compilation page of all my monthly photos as well...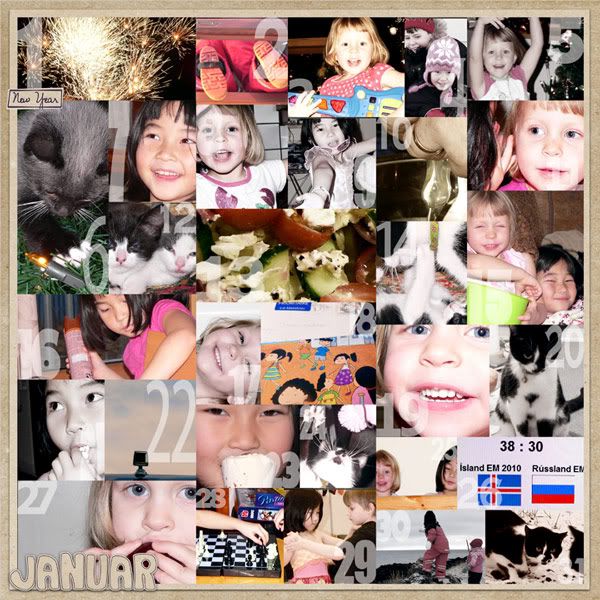 That's it for January :) I hope your weekend was good - I know it was fun for us - and thank you for stopping by!